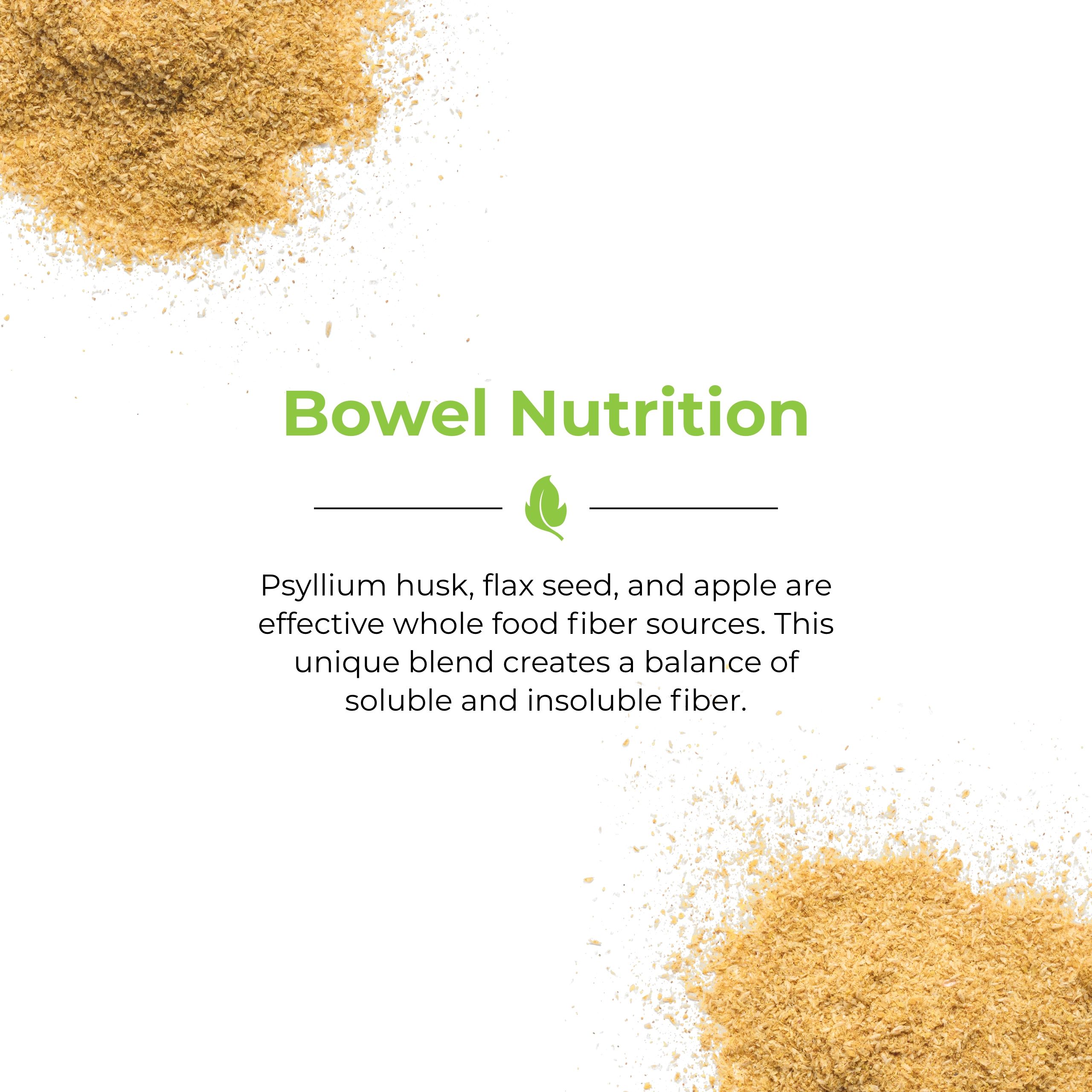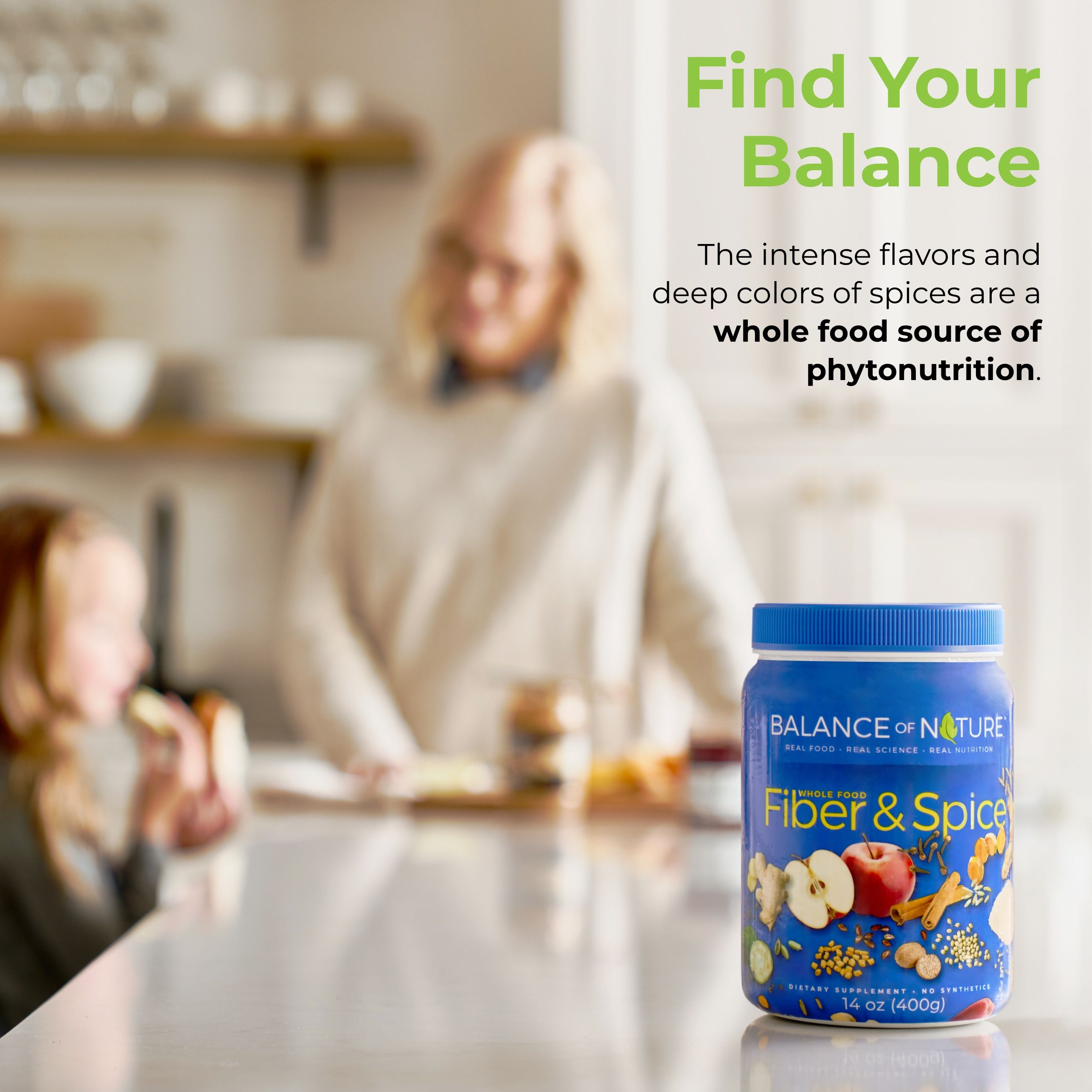 Balance of Nature Fiber & Spice
A Proprietary Blend of Fiber & 12 Spices for Digestive Health
Subscribe & Save 29%
Preferred Customer + FREE Shipping
Free priority shipping
Preferred pricing on all orders
Convenient shipments every 28 days
Reschedule, hold, or cancel at any time
30-day money-back guarantee
One-time Member fee of only $24.95
One-Time Purchase
Retail Customer
No preferred member price discount
No 30-day money-back guarantee
Fiber & Spice
Subscribe & Save 33%
Bowel Nutrition: Psyllium husk, flax seed, and apple are effective whole food fiber sources. This unique blend creates a balance of soluble and insoluble fiber.
Phytonutrition: The intense flavors and deep colors of spices are a whole food source of phytonutrition.
Recommendation: Fiber & Spice is recommended to be paired with Fruits & Veggies. Select the Whole Health System for the best price.
Fiber & Spice — A Blend of Fiber & 12 Spices
Directions: 2 heaping scoops of Fiber & Spice™ twice daily (morning & evening). We recommend mixing Fiber & Spice™ in a glass of water. Many customers enjoy Fiber & Spice™ mixed in diluted apple juice to give it a delicious spiced cider flavor. Fiber & Spice is a fiber drink with whole psyllium husk, whole apple, flax seed, and a blend of 12 spices. Take a look at the ingredients. This is a unique blend of whole foods. Experience the difference for yourself!
Proprietary Balanced Whole Fiber Blend: Whole Psyllium Husk, Flax Seed, Whole Apple, Whole Monkfruit, Allspice, Cardamom, Cinnamon, Clove, Coriander, Cumin, Fennel Seed, Fenugreek, Ginger, Mustard, Nutmeg, and Turmeric.