Our Story
Over 20 years in the making.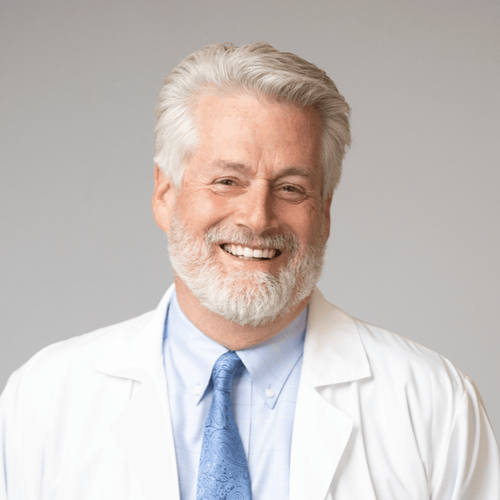 MEET DR. HOWARD
Chiropractic Physician (Retired)
Professor of Medical Science and Research, Pavlov Medical University
Dean of Foreign Student Affairs, St. Petersburg Pediatric Medical University (Retired)
You could say he was born to be a doctor. While living in Enterprise, Utah, young Dr. Howard landed himself in the emergency room (ER) at age 14—and not as a patient. He worked as a volunteer at Pioneer Memorial Medical Center in St. George, Utah, taking vital signs, cleaning up, and gleaning all he could from the hospital environment. At age 15 he was granted special permission to be employed at the Sunrise Hospital & Medical Center in Las Vegas as an orderly in nuclear medicine. Dr. Howard then began volunteering at Dixie Regional Medical Center, logging more than 2,000 volunteer hours by the time he was 16.
At that same age, he was hired as an ER technician at Dixie Regional Medical Center. His desire to become a doctor was cemented by a transformative experience he had there. He recalls a 2-year-old girl coming in on an ambulance. She had spinal meningitis and went into cardiac and respiratory arrest—meaning she wasn't breathing, and her heart wasn't pumping. Dr. Howard was the only one there and administered CPR until he could get a team to come and help. "We saved her life," he says.
He'll never forget a woman walking into the ER with her little girl about a year later. "See that man right there?" the woman said, pointing to Dr. Howard. "That's the one that saved your life."
"I was done. That's what I was gonna do for the rest of my life."
Avid in the pursuit of a medical career, Dr. Howard was even given a special waiver by the governor to receive his EMT certification before the age of 18. That was just the beginning.
Dr. Howard's deep love of health and of people never dimmed. In fact, further experiences would only illuminate his desire to help those around him. He studied pre-med at Dixie State College of Utah and went on to earn his Doctor of Chiropractic degree at Cleveland Chiropractic College in 1986, after which he practiced chiropractic in Salt Lake City for several years. It was in Russia, though, that his area of medical interest would come into sharp focus.
While earning his medical degree from Pavlov First Medical Institute in St. Petersburg, Dr. Howard's thoughts began to turn more and more to nutrition. It was the first time in his life he had witnessed firsthand the effect of socioeconomic diseases (diseases caused by social or economic status, not just germ theory). The Iron Curtain had only recently fallen. Most of the people of Russia were very poor at the time, many living on black bread and water. It became clear to Dr. Howard that those who could afford, buy, or raise fruits and vegetables were healthy—and those who could not, were sick. The line was distinctive.
His interest in nutrition had peaked upon returning from Russia. At first, he joined the movement in search of that mysterious, magical phytochemical—"the one that would cure all that ails you," he says. But that was a roller coaster ride because more and more phytochemicals were being discovered each day. It was a time when research on phytochemicals was just beginning and super fruits and super pills were jumping at consumers from all sides. Finally, Dr. Howard realized that there are hundreds of thousands of phytochemicals, some discovered and others yet to be discovered, and this would never stop as long as people looked at things in this light. This thought coupled with his experience in Russia brought him to the epiphany that all of the "super" chemicals were being extracted from fruits and vegetables.
Through eating enough whole fruits and vegetables, he knew, people would keep their bodies in balance while getting all of the phytochemicals they need in the proper ratio. After coming to this understanding, in 1997 Dr. Howard developed Balance of Nature Fruits & Veggies. Balance of Nature contains only freeze-dried fruits and vegetables, enabling people to conveniently get a variety of 31 different fruits and vegetables daily.
Balance of Nature products are the culmination of Dr. Howard's passion for people, health, and science.
Today, Dr. Howard is one of the leading researchers in phytonutrition, frequently making guest appearances on talk shows, podcasts, and other media. He continues to research and lecture around the world.
Dr. Howard and his wife, Susan, reside in St. George, Utah. They have 5 children and 28 grandchildren, some of which have been nicknamed "phyto babies" for their early consumption of Balance of Nature Fruits & Veggies.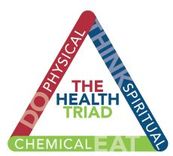 THE TRIAD OF HEALTH
Complete health can only be achieved through personal accountability. During 20 years of practice, Dr. Howard developed a simple philosophy to clarify your personal health responsibilities: the Triad of Health.
Physical Health: This is what you do and how your body functions, all the way down to the cellular level. This side of the Triad includes consistent physical activity and proper function of your physical body.
Spiritual Health: This encompasses spiritual, mental, and emotional health. This side of the Triad includes what you think, how you think, your relationships, and your attitude. We believe complete health cannot dismiss your relationship with God and daily personal meditation.
Chemical Health: This involves every function of your body. This side of the Triad includes what you eat, drink, breathe, absorb, or consume in any way. Your body is a fantastic chemical laboratory—the substances you choose to expose it to affect its intricate functions & processes.